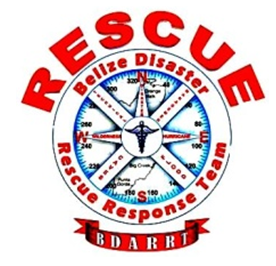 Got an email from Hilario today who wanted to keep you in the loop about what's happening in Belmopan with BDARRT and some information for those that might be interested to join their rescue team and to participate in this free training.
The Belize Disaster and Rescue Response Team (BDARRT), will be conducting a three (3) days training for its junior members and for those interested in the training, as an introductory to water safety and rescue. This training is also being conducted as a refresher that will prepare the team for the upcoming Ruta Maya River Challenge from February 19-21, 2010. The training will be conducted at the Banana Bank Lodge.
This training is free of cost, however, individuals are expected to provide their own gears and food. A list of which is included at the bottom of this letter.
Gear List (each person is responsible for his/her own equipments):
1. Personal Equipment
Clothing: must include warm clothes, enough socks, long pants and t-shirts etc.
Toiletries: soap, toilet paper, toothbrush, toothpaste, sanitary napkins etc.
Bug spray
Well threaded tennis/ hiking boots/ sandals
Pen, pencil, notepad
Personal first aid/ medications: pain killers, antibiotics, cholesterol meds, eye drops, insulin, etc.
2. Camping gear
Light food/snacks; cookies, snickers, ramen etc
Sleeping bags, sheets
Tents, hammocks etc
Lighter
Utensils: S/P/F/ Spoon, Fork, Plate; cup, dish, pot, stove etc
3. Working gear
Helmet
Three (3) sources of light; headlamp, flashlight etc
PFD
Gloves
Large garbage bags
Knife and/or machete
Those that interested to attend but does not have the equipments listed above, can rent the equipments. Call Hilario Ical at 661-8634 or by email at bdarrtrescueteam@gmail.com if any is interested. Deadline is February 17, 2010.
Thank you
Hilario Ical
University Of Belize
Central Campus
661-8634